Our Latest News, Tips, Advice & Ramblings
How Are Your Messages Coming Across?
I know I'm not alone in receiving spam emails; anything from winning the Nigerian Lottery, to receiving a false invoice, HMRC refund, have I had an accident and more - but are these your emails?
Blog Post Ideas For Utility Warehouse
We have come up with the following blog post ideas to help those working for Utility Warehouse whet their whistles with our blog post ideas;
Does A Start-Up Business Need A Blog?
In this blog post we help start-up businesses understand the benefits of blogging for their business and if their start-up business needs a blog;
The Options Of Social Media During The Summer Holidays
As a business owner summer holidays are not always easy; especially if you have an active social media presence for your business.
Twitter Stats To Surprise You
We have some put together some twitter stats that we think will surprise you;
Here at Creative Content Company we offer newsletter design and newsletter content to help get your business at the forefront of the minds of your target audience and we recommend MailChimp;
Are You Sure Blog Posts Work Business?
We have listed 3 ways in which blog posts work for us; but when we say 'work' what does that actually mean?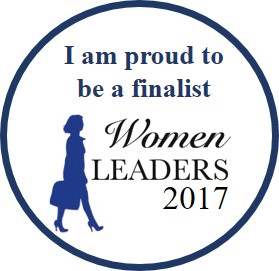 Finalist For Women Leaders Peterborough Awards
Hazel Cottrell of Creative Content Company is completely over the moon to be a finalist for not one, but a total of FOUR Women Leaders in Peterborough awards
More Reasons To Be A Mentor In Peterborough
We've had 2 more amazing people in business sign up for this rewarding mentoring project in Peterborough and we wanted to know their reasons for getting involved;
Blog Post Ideas For The Personal Safety Industry
We always claim that we don't think there is any industry or business we could not come up with blog post ideas, topics and titles for and this time is no different.
What To Expect From A Social Media Company In Peterborough
As a business what can you expect from a social media company in Peterborough and how do you know which of the many social media companies in Peterborough to choose for your business?
What Do You Want From Networking In Peterborough?
With a networking group that has over 300 members and has been running over 3yrs; we want to know if it works for you?
Light Project Peterborough Needs Your Help
Thank you in advance for helping the homeless of Peterborough and for creating a better community for everyone.
4 Things Blogs Are Good For
Blogging for business is a brilliant marketing tool and can achieve wonderful things for your business, but there are 4 things that blog posts are really good for!
This is latest spam email going round – do not reply or respond to the email, just delete it!
More Peterborough Businesses Want To Mentor, But Why?
We wanted to find out what it was that made businesses interested in this mentor project in Peterborough; this is what they had to say!
Secret Letter To A Stranger
If you are a regular reader of our blog posts then you'll know by now that the are all-for doing things to make others happy, sharing smiles and performing random acts of kindness.
Benefits Of A Business E-Newsletter
Having a newsletter as part of your marketing campaign is a great idea and can have lots of benefits to your business too;