Our Latest News, Tips, Advice & Ramblings
Inspiration Award Finalist 2017
We are finalists for the DevelopHER Inspiration Award 2017.
What Online Marketing Are Your Competition Doing?
What online marketing are your competitors doing and should you be doing the same?
Banishing Those Holiday Blues
Having just returned from a wonderful week in Greece; I need you to help me banish those holiday blues before they appear!
Christmas Dinner Networking In Peterborough
Work alone or with a small team but don't want to miss out on Christmas Dinner? Don't panic - we have the work Christmas Party for you.
Your Website Is Not On Google First Page
Have you received an email saying your website is not on page one of Google?
Check Your Linkedin Connections
Do you know who you are connecting with on Linkedin?
Christmas Breakfast Networking in Peterborough - Let Us Learn To Sign
How could learning to sign help your business?
The Right Social Media For Your Business
One in three businesses are promoting themselves on social media but where is best to promote your business?
Blog Post Ideas For Fine Art
One of our increasingly popular services is our blog post ideas service; here is an of blog post ideas - this time for fine art.
Are You Having A Post Summer Lull?
If you're anything like us you will go stir crazy when business slows down so what can you do?
Breaking Up Website Content And Blog Posts
We'd like to share some ideas about how you can break up your website content & blogs to make it easier for your audience to read and engage with.
How To Be Consistent On Social Media For Your Business
One of the most important things you need to do when promoting your business through social media is to be consistent
What Can A Business Newsletter Help Your Business Achieve?
Do you know what a business email newsletter can help your business achieve? This blog post will tell you.
Why Was Creative Content Company Created?
Many people think that business owners set up their own business because they are in it for the money; that's not true for Creative Content Company.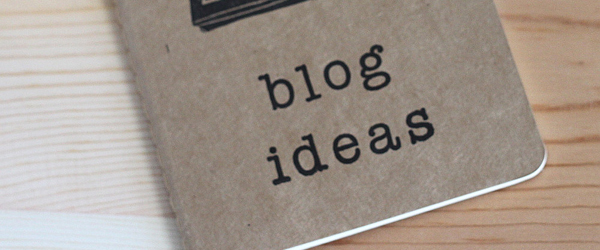 Blog Post Ideas For A Business Coach That Works With Entrepreneurs
A few times a month we come up with new blog post topics for a different profession; this month we've come up with 10 blog post ideas for a business coach working with entrepreneurs
What To DO On Social Media
In this blog post we thought we would talk about the do's of social media
How To Make Your Business Newsletters More Social
In this blog post we would like to help our readers understand how they can make their business e-newsletters more social
A Change Of Scenery Helps Your Business
From one business owner to another; may I recommend that you give yourself a change of scenery.