Our Latest News, Tips, Advice & Ramblings
Our Favourite Testimonials From June
Just a selection of some of our favourite testimonials from happy clients, given to us in the month of June.
Does Facebook Post Length Affect Response?
In this blog post we look at how the length of your business Facebook posts affects the response to your posts.
What Online Services Do Consumers Trust?
This is a report on the online services that consumers trust; and where your business should be!
From Business Speakers to Sports Lunches, Charity Balls, Birthday Parties and a Quiz Night - it is all going on!
Using Football In Your Marketing
Why not use football and the world cup in your marketing to make sure It's Coming Home for your business?
Could You Sponsor A Session?
Do you have £30 - £50 to sponsor a session for children?
If you've received a random email from an unknown source that informs you that your website cannot be found then you're not alone.
We Love Peterborough Businesses - To Claim Or Not To Claim
The first event sold out in days; will you be in time to get a ticket for our second event?
A Little About Creative Content Company - Small Business Awards Peterborough
We were recently nominated for the Small Business Awards and had to complete an application form; we thought we should share some of this with you!
Connect With Others At Events - LinkedIn Nearby
Want to connect with people at networking events using LinkedIn? This blog shows you how to use LinkedIn Nearby
Fancy Yourself As A BBQ King Or Queen?
I am involved in a local community project and we need some BBQ chefs to help out prepare the celebration food!
I Am Building A Business With Thomas Deacon Academy
I'm off to a local school to help students understand how to build a business, in a fun and interactive way.
What To Post On Social Media In July
Struggling for ideas to post on social media? Then you'll like this blog post! It;s full of free social media post ideas for you.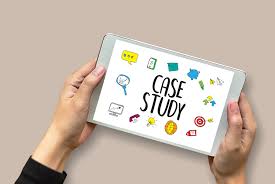 How Can Case Studies Help Your Business?
Do you have case studies from your clients? What do you do with them?
I was recently told I was too young to understand; this really bristled me.
We Love Peterborough Businesses Launch
Want to come to the launch of the newest networking event in Peterborough?
Want Better Results From Social Media?
We have put together some top tips to help you get better results from your social media.
Our Favourite Testimonials From May
Want to see some of our favourite testimonials from the month of May?