Our Latest News, Tips, Advice & Ramblings
Our Favourite Testimonials From March
We love making our customers happy, and we love hearing how happy our clients are. Here are some of our favourite testimonials from March.
Our Special Offers At Huntingdon Business Fair
Just one more reason to come along to Huntingdon Business Fair; our special offers!
We Will Be At Hunts Business Fair - Will You?
Are you going along to Huntingdonshire's biggest business exhibition on Wednesday 25th April? Pop by and say Hello!
Your 5 Step Guide To Small Business Blogging
There are so many benefits to blogging for business, but if you don't know where to start it's tricky! This 5 step guide will help.
We Will Be At Ely Celebration Of Business 2018 – Will You?
Are you going along to the Ely Celebration of Business on Tuesday 24th April?
Is Your Small Business Blogging Seriously
While your small business may be blogging, is your small business blogging seriously?
We are always talking about SEO content for your website, but is it really that important for your business?
Light Project Peterborough 2018 - Feedback
We recently shared the results of Light Project Peterborough 2018, but here is the feedback from guests and volunteers.
Social media etiquette is essential; especially when you are making those all important first impressions of your business through social media
Hootsuite For Social Media Scheduling
The easiest way to ensure that you are posting regularly about your business is to schedule posts and for this, we would recommend Hootsuite.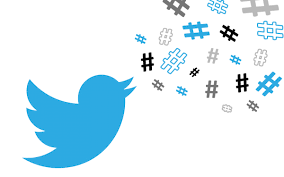 Using Hashtags On Twitter
Hashtags work best on Twitter but can be used on other social media platforms too; on Twitter you can use a hashtag that works for your business and relates to your offerings.
How To Grow Your Facebook Audience
If you are struggling to grow your Facebook audience then take a look at this blog post for some tips.
Light Project Peterborough - 2018 Results
Want to know what Light Project Peterborough Achieved Between 11th Dec 2017 - 11th Mar 2018?
Posting Regularly On Social Media
It is recommended that you post between 4 and 6 times a day on social media; in this blog we give you some ideas of how you can do this.
Should I Boost My Facebook Posts?
Unsure whether you should click that 'boost my post' button when you share tings on Facebook?
What To Post On Social Media In April
Every month we share a few ideas with you of things you can share and post on your business social media pages to engage with your audience and start conversations; here are our ideas for April
Why Having More Followers Is Not Better
We are often being asked if our clients should just buy followers and fans on Facebook to boost their numbers, but Facebook isn't a number game for that reason.
Why Should Web Designers Work With Us?
We think this is a pretty good reason for why web designers should work with us for website content and blog posts until they employ someone in-house, if they choose to!